Hey Everyone! The last few weeks we've been researching and studying the designers' spring lines and getting ideas for what we want our spring line to look like as far as colors and themes. So we decided to show you guys our inspiration. Granted, some of these clothes are fit for the cat walk and nothing else, it's still quite fun to get some ideas and inspiration from the designers.
Dolce & Gabbana
"Saluti da Taormina," promised the Dolce & Gabbana program notes. "Mare. Sole. Amore." Meaning, Greetings from Taormina. Sea. Sun. Love.
Elie Saab
Saab used mostly pastels, with a touch of red and black.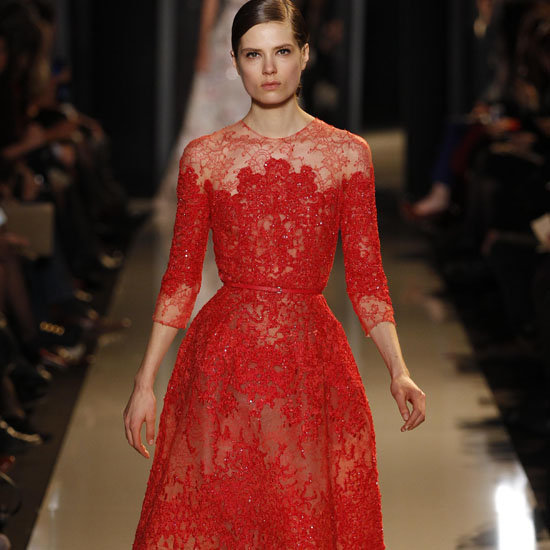 Dior
The spirit of spring, of budding flowers and of hopeful rebirth, filled the Christian Dior show space with ineffable prettiness and optimism.
Tommy Hilfiger
Tommy Hilfiger consisted of the casual jauntiness of striped cottons, weathered canvas and sunbleached denim. Through out all the designers there seemed to be a re-occurring theme of buttery yellow, poppy red, dark blue, and emerald.
Zac Posen
His was probably one of my favorite collections. "The show is about glamour, elegance, and craft,"
Zac Posen said. He loves pleating, pintucking, and embroidery-all on one look. And the resulf was soft and pretty.
Vera Wang
She started with sleeveless tops that were heavily embroidered with swishy skirts. From there, things got slightly dressier in dazzling colors: vibrant turquoise, emerald green, bright purple.
Then came the gold: a gorgeous gold lace sheath with an embroidered back, a cool hammered bullion tank with an almost-racer back, and a deep V-cut evening dress.
Alexander McQueen
I believe McQueen's collection was supposed to be inspired by, wait for it…. bees. Yes, bees. The hats you now see perched on the girl's heads? Those are supposed to be beekeeper hats. They look like lampshades to me. I don't know, maybe they're growing on me. I might wear one to church on Sunday, we'll see.
Well thanks for checking in! We look forward to introducing you guys to our new spring line one day soon!
Share any thoughts and ideas you have about the spring line, we'd love to hear your thoughts and what you would like to see.